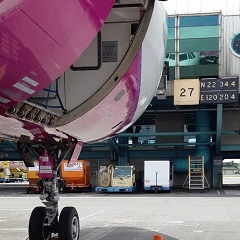 至2022年2月底,TAMECO已經完成超過4,300架次樂桃航空航班的過境飛機維修。
As of the end of February 2022, TAMECO have completed over 4,300 transit service for Peach Aviation.
Mar. 01, 2022

完成臺飛公司首架次租機還機維修任務 – A320 EOL、2021年11月
Complete first A320 End of Lease maintenance service (together with prolong parking service) in November, 2021
Dec. 01, 2021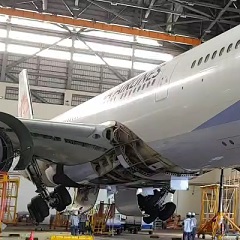 完成臺飛公司首架次寬體機場站機體維修任務 - 中華航空A330-300航機 C11大檢、2021年3月24日
Complete first wide body aircraft base maintenance service (C11 Check) for China Airlines A330-300 fleet on March 24, 2021.
Mar. 25, 2021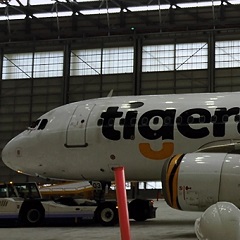 完成台灣虎航 A320航機 3C+6Y 高階機體維護作業。
Another Tigerair Taiwan A320 aircraft return to service on June 02, 2020 after completion of 3C+6Y heavy check.
Jun. 02, 2020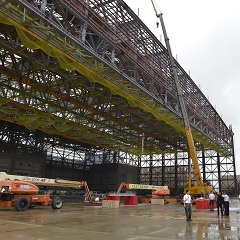 台灣最大跨距的棚廠建築,可同時容納5架飛機,進行飛機維護及飛機封存作業。
The TAMECO hangar, the widest aircraft hangar in Taiwan, is capable of accommondating 2 wide body & 3 narrow body aircraft at the same time, for heavy maintenance, parking/storage or other maintenance activities.
Apr. 15, 2020